Fix your social footprint
Make sure your site looks its best wherever it's been shared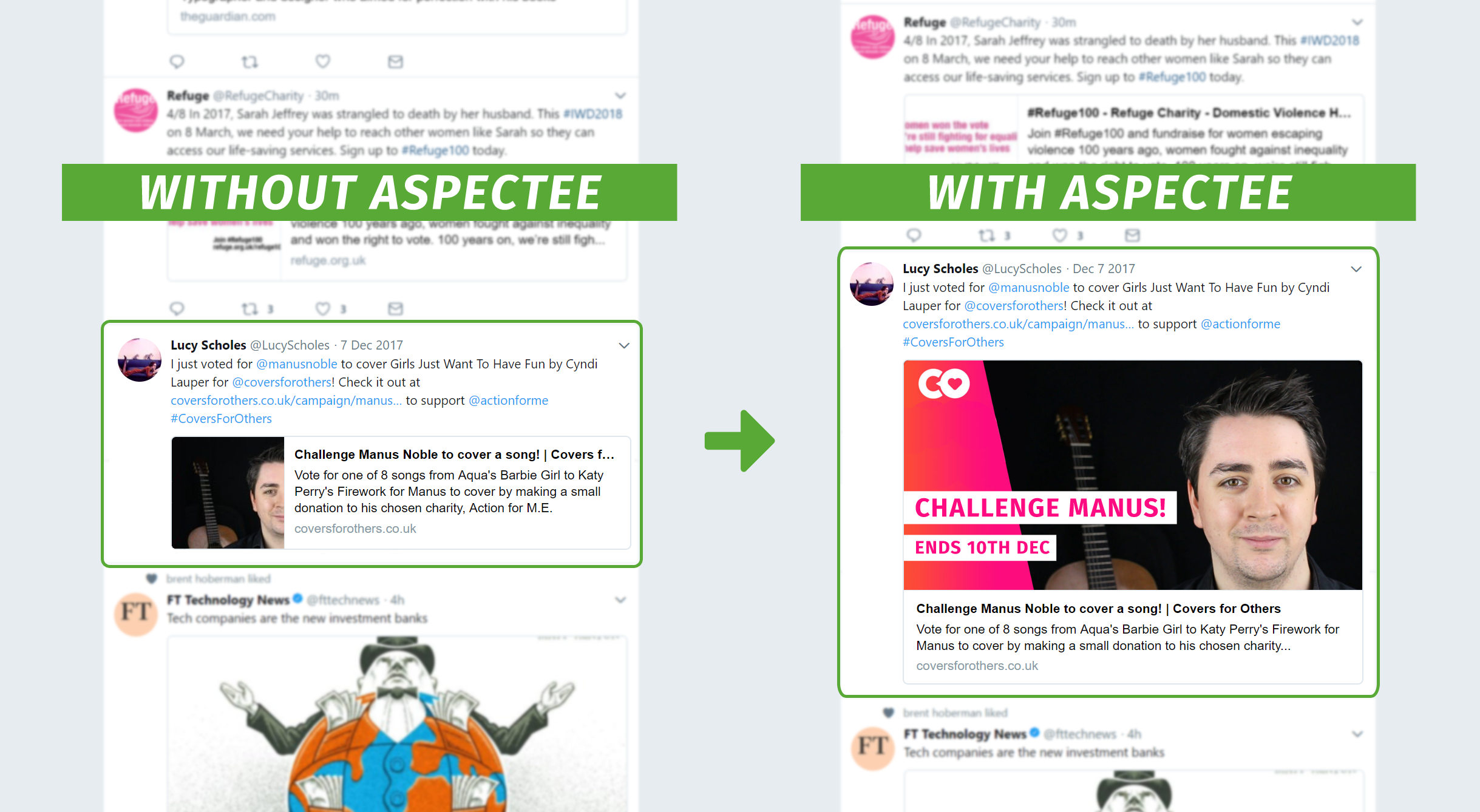 aspectee
is an automated service that intelligently crops, resizes, brands and captions link preview images on social platforms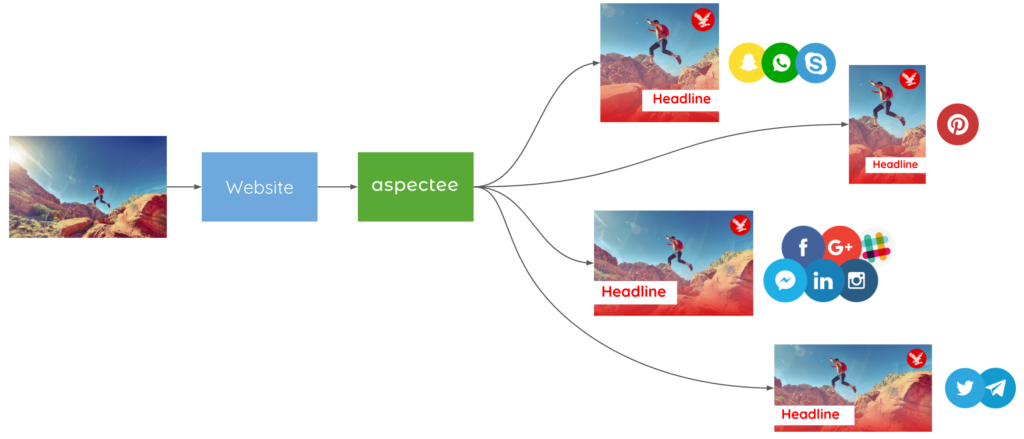 Simple Integration
Aspectee automatically creates and serves the best image rendition to each social network on demand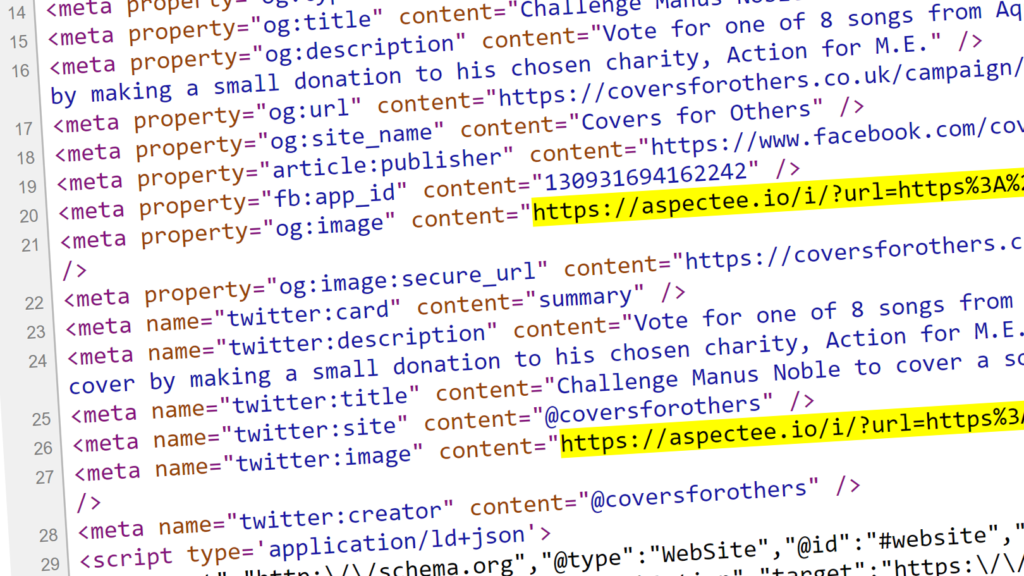 Easy Setup
Change just two lines of code to integrate Aspectee into your site and start optimising your image link previews.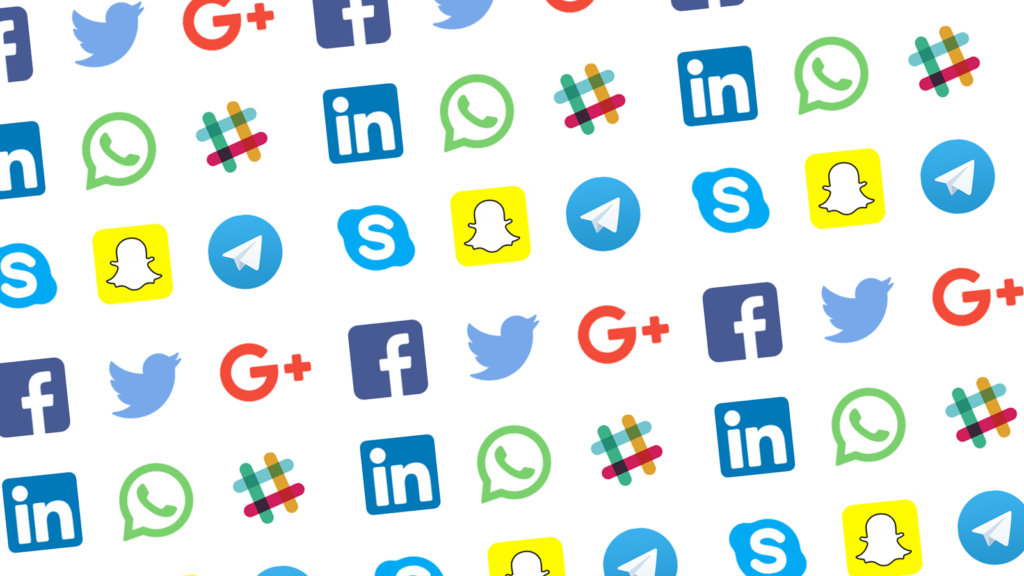 Maximum Coverage
Aspectee renders images according to the best practices of each social platform which are continuously monitored and updated.
Get started with Aspectee
Enter your details to start optimising your link images
---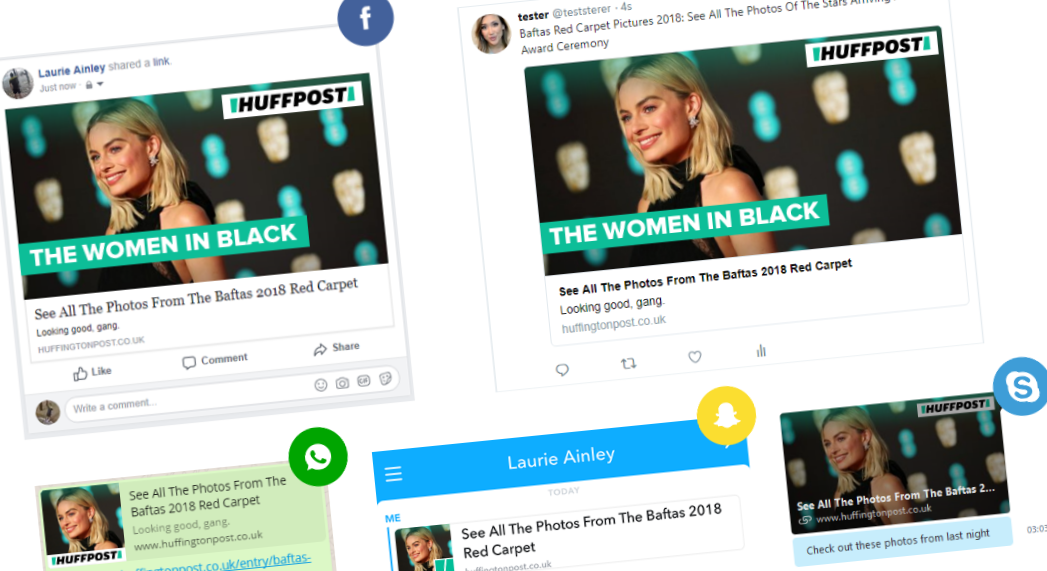 Resizing

---

Source images are resized to the correct dimensions to ensure they are displayed by each social platform.

AI-powered Cropping

---

Using artificial intelligence, Aspectee applies multiple techniques to identify the most appropriate area to focus on when cropping images.

Logo Watermarking

---

Our customers love the comfort that comes with six-months free support. Our dedicated support forum makes interacting with us hassle-free and efficient.